First, I'd like to quote my post from earlier today:
"This one I know for sure I received, because I recall washing it so it would be ready to go."
Now, may I present you with the following: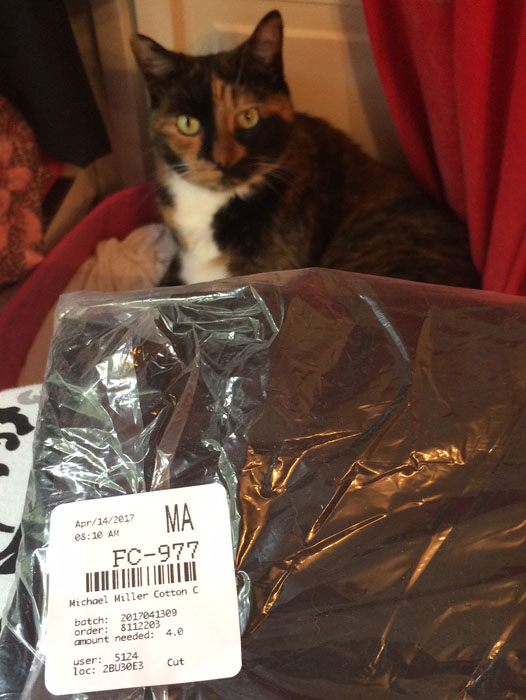 Which is to say, I found the fabric! But it is definitely not pre-washed! I gave up on ever finding it, and went on fabric.com to order more, but just couldn't bring myself to spend another $30 when I have no income right now, and have two trips coming up, plus unexpected vet bill madness (more on that some other day, because if I delve into it now, I'll have a panic attack). So I said to myself, just forget it. I'll wear a white petticoat and that will be that. Not more than three minutes later, I decided to look at those two fabrics I had not yet pre-washed, that were still in plastic. . . Ha ha ha ha ha OMG what is wrong with me!!!